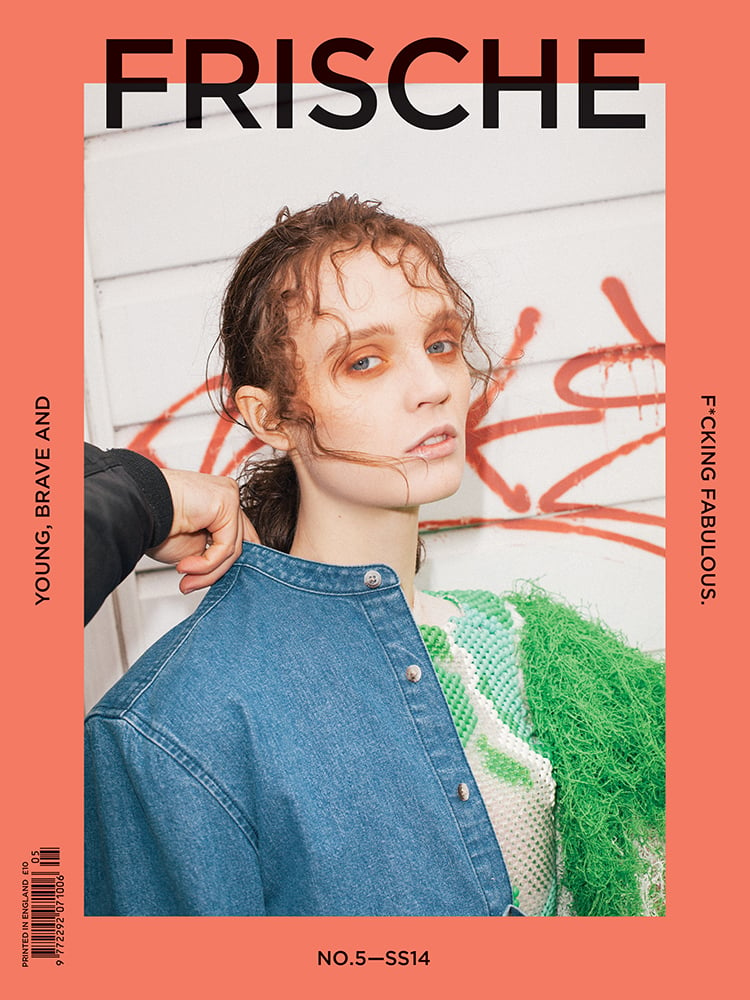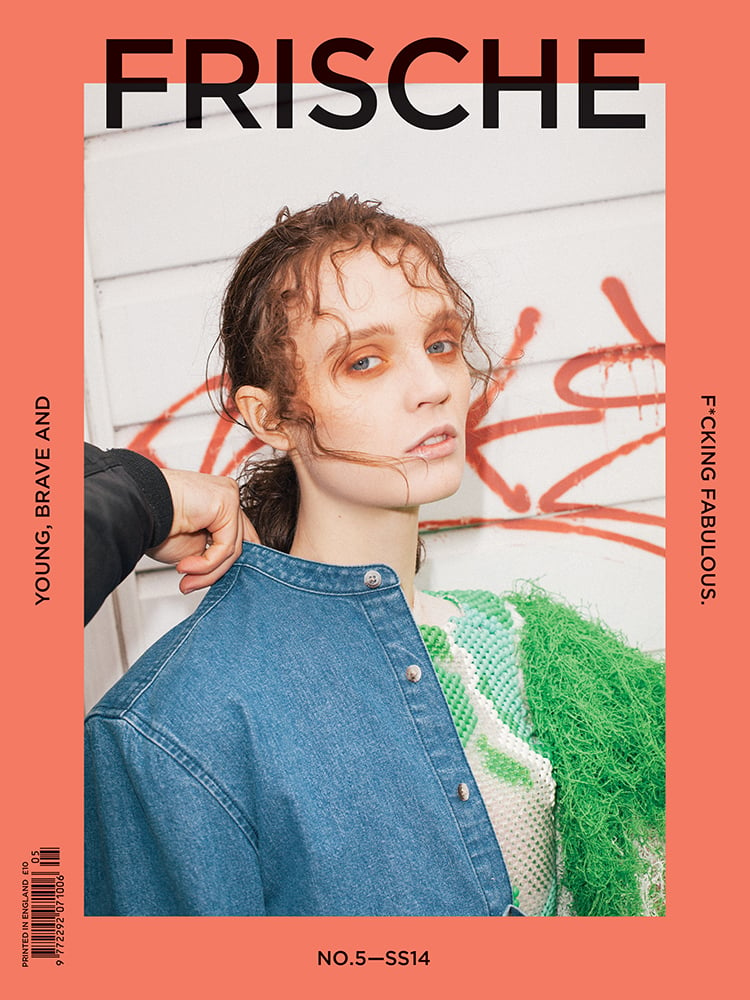 FRISCHE magazine NO.5—SS14
£10.00 / Sold Out
featuring FLO DRON, INDIA SALVOR MENUEZ, CHRIS DORLAND, WALTER VAN BEIRENDONCK, SAKI & BITCHES, STEVEN TAI, GORDON HOLDEN, plus a special curated piece on 10 artists including WADE GUYTON, ISRAEL LUND, DAVID DIAO and an exclusive look into the ukraine crisis through the lens of SASHA KURMAZ.
images by NICOLAS COULOMB, WINTER VANDENBRINK, WALLY SPARKS, ANNA VICTORIA BEST, KIPLING PHILLIPS, COCO CAPITAN, TAKANORIO, HANNAH SCOTT-STEVENSON and more!
9"x12"
124 pages
*please allow 7-14 days for delivery.