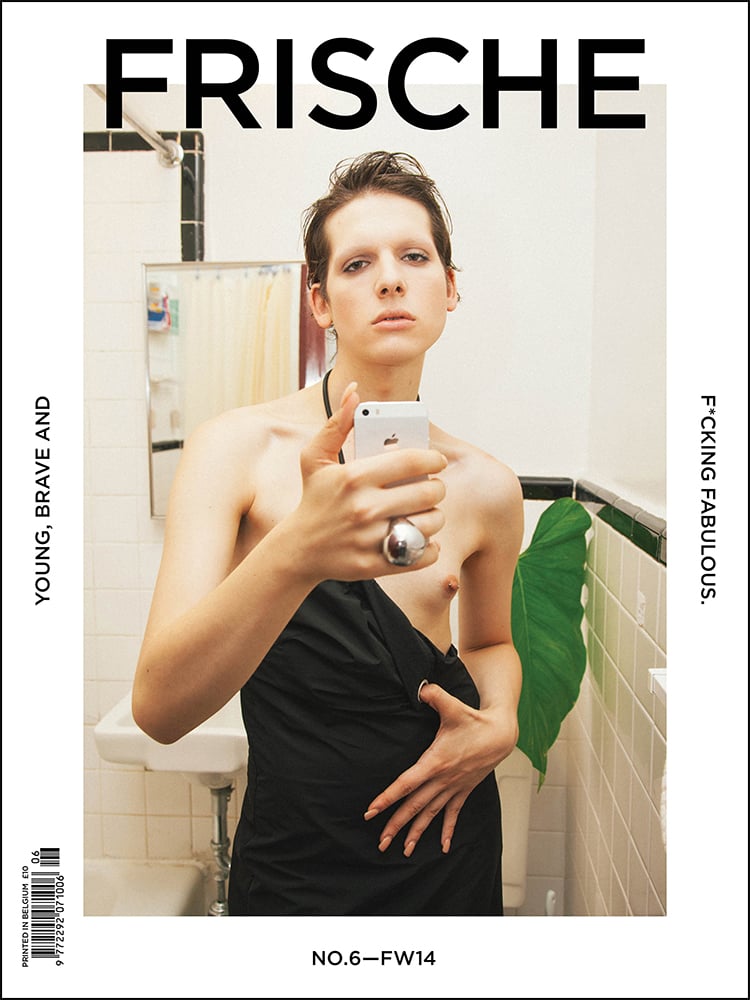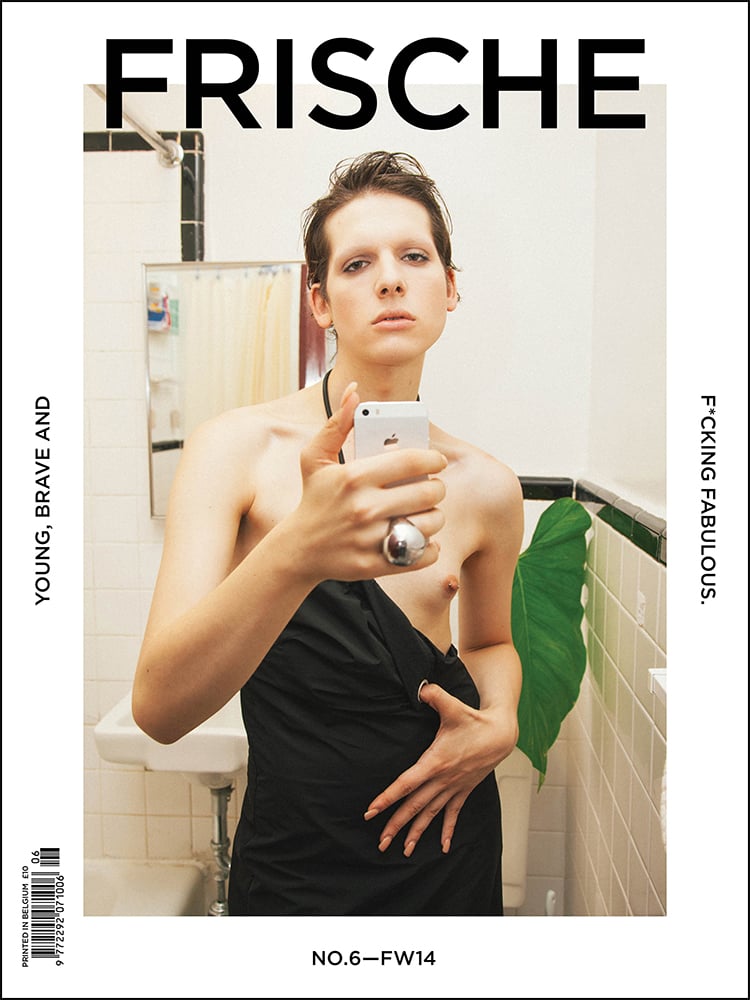 FRISCHE magazine NO.6—FW14
£10.00
featuring cover girl HARI NEF, CHELSEA LEYLAND, JEFF ELROD, LUKE & ANNA of ROMANCE WAS BORN, HONZA ZAMOJSKI, KENNETH CAPPELLO & CICCIOLINA, INDIA MENUEZ with 10 favourites including MIKE BAILEY-GATES, CLAIRE CHRISTERSON, MAYAN TOLEDANO, JULIA BAYLIS, HEATHER SHWALB, TRISTAN REGINATO, MERIEM BENNANI, HAYDEN DUNHAM, VICTORIA CRONIN, ADINAH DANCYGER, as well as a personal photographic series by MAX DOYLE and fall must haves starring CHLOE WISE.
images by KENNETH CAPPELLO, LUKASZ WIERZBOWSKI, KIM JAKOBSEN TO, BEN SULLIVAN, WALLY SPARKS, HANNAH SCOTT-STEVENSON, MONIKA MOGI, HANNAH SIDER, FLORENT ROUTOULP and more!
9"x12"
124 pages
*please allow 7-14 days for delivery.