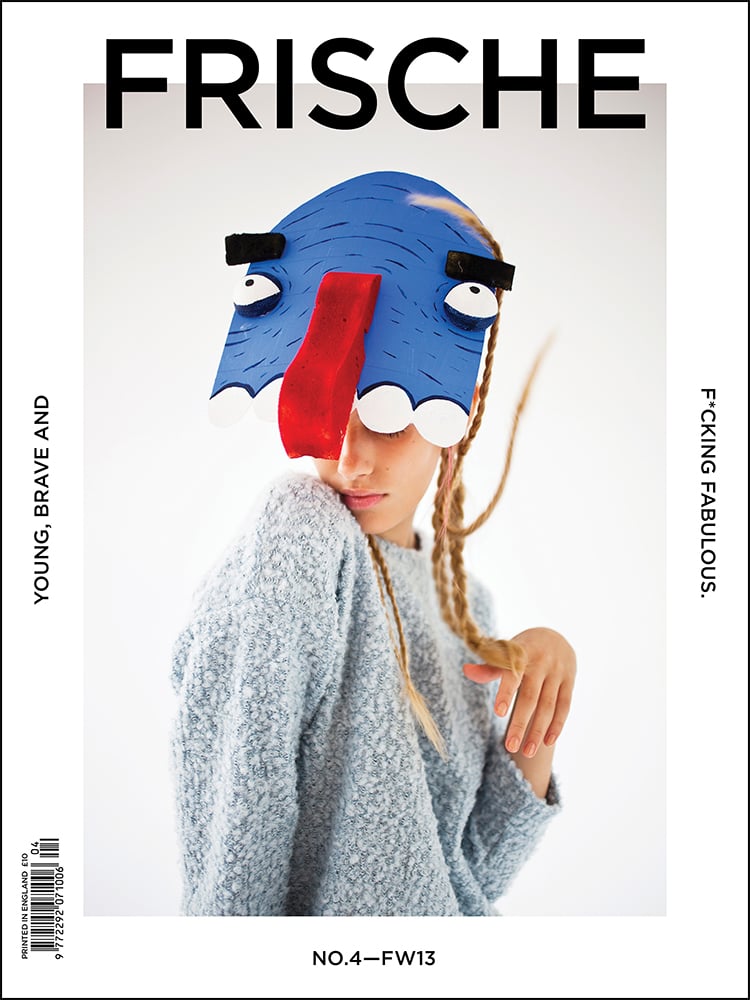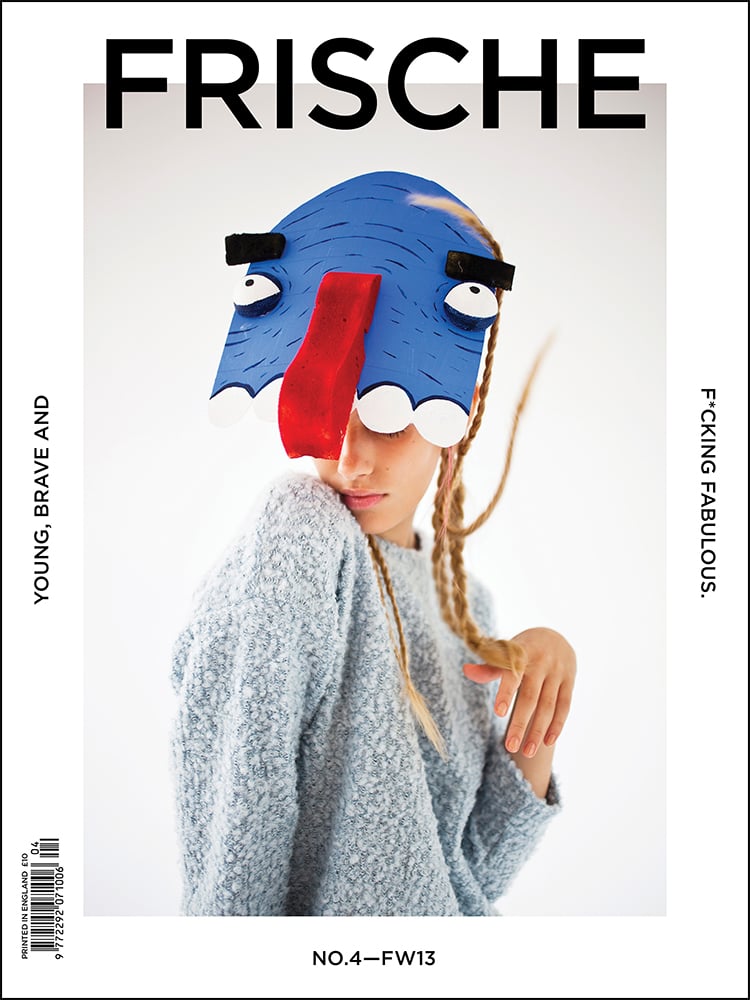 FRISCHE magazine NO.4—FW13
£10.00
Model SOFYA TITOVA'S face is hidden beneath an outrageous mask fashioned by ALEXANDER MELLON for the cover of FRISCHE magazine's fourth issue for fall-winter 2013, shot by the talented ANNA VICTORIA BEST.
Inside, HANNA PUTZ discusses the delicate nature of dignity while HENRIK PURIENNE remains as immodest as ever (you'll love it).
We follow the rise and fall of the THRUSH HOLMES Empire, and feel guilty for not being as busy as HISHAM AKIRA BHAROOCHA, the artist who never seems to stop.
This issue is as editorial-crazed as it's ever been, featuring the work of JANNEKE VAN DER HAGEN, whose gritty editorial is a textural trip; BEN LAMBERTY draws two blonde birds out of New York and into suburbia; FELIX COOPER tracks down London's boys off duty and so much more.
9"x12"
124 pages
*please allow 7-14 days for delivery.